RS 125
SPORT
The bike that epitomises Aprilia's sporting prowess.
INTRODUCING YOUR FIRST SPORT MOTORBIKE
The bike that epitomises Aprilia's sporting prowess now sports revamped technology and forms, but its hallmark adrenalin-inducing character that is part of motorcycling history remains unchanged. The Aprilia RS 125 is a heady concentration of style and power, and while its ever more generous engine and advanced components are destined to set the pulses of expert riders racing, it's also a perfect bike for young newcomers.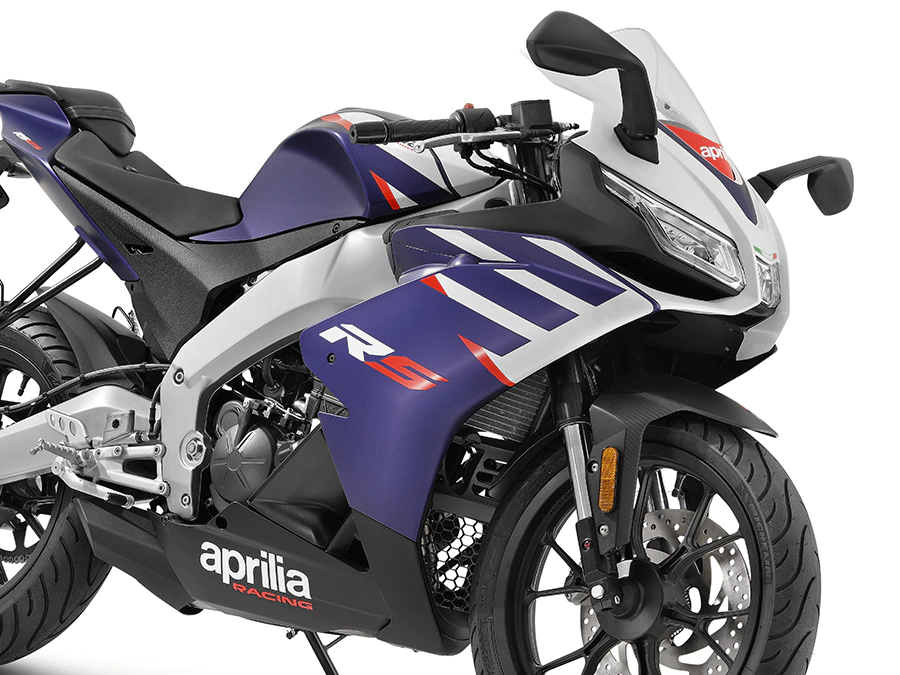 Long considered the benchmark in sport bikes aimed at young riders, the pride of Noale may have its roots on the track, but it brings the same extraordinary rush of adrenalin and dynamic thrills to the street.
A new Euro 5-compliant beating heart powers the Aprilia RS 125 to even greater levels of performance. We're talking about a 4-valve distribution, liquid-cooled single cylinder engine that is truly powerful and undeniably modern.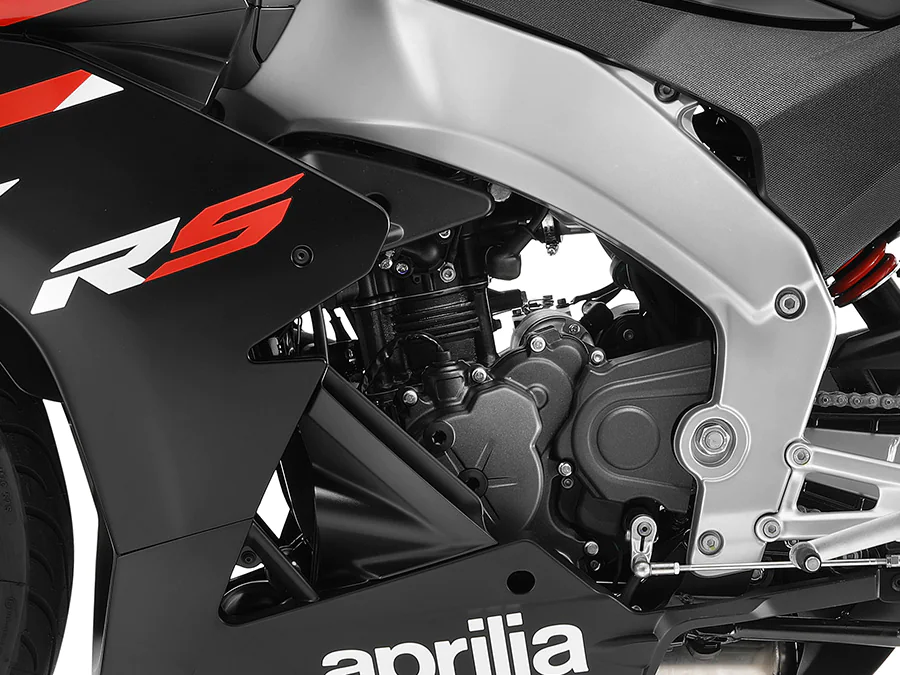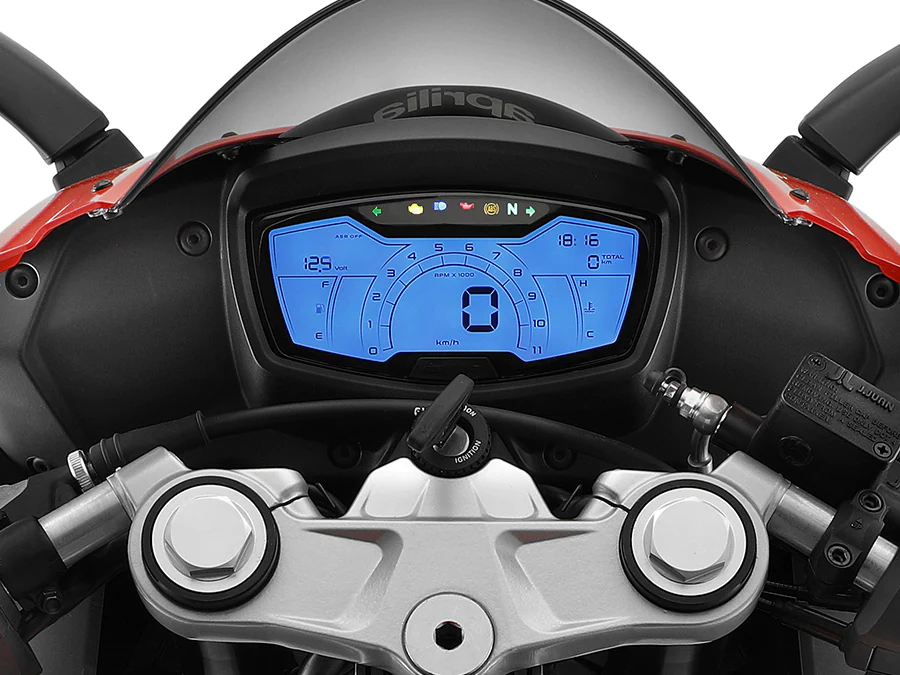 With its superb chassis, gritty design and powerful engine, the Aprilia RS 125 is a truly unique combination that delivers outstanding stability and handling both on the track and on roads