Tuareg 660
BENCHMARK PERFORMANCE
Technical solutions designed for performance and feeling
​​​​​​​Technical solutions designed for performance and feeling.
In an industry bound to the compromises of all-terrain riding, the Tuareg 660 charts a new course, offering benchmark performance in all conditions and authentic adventure equipment. That's the magic of the Aprilia 660 platform – lightweight, intelligent, complete and tremendously effective. Redesigned to give you maximum control on asphalt and dirt, whether sitting or standing, thanks to distinctive technical solutions that respond to your desire to explore.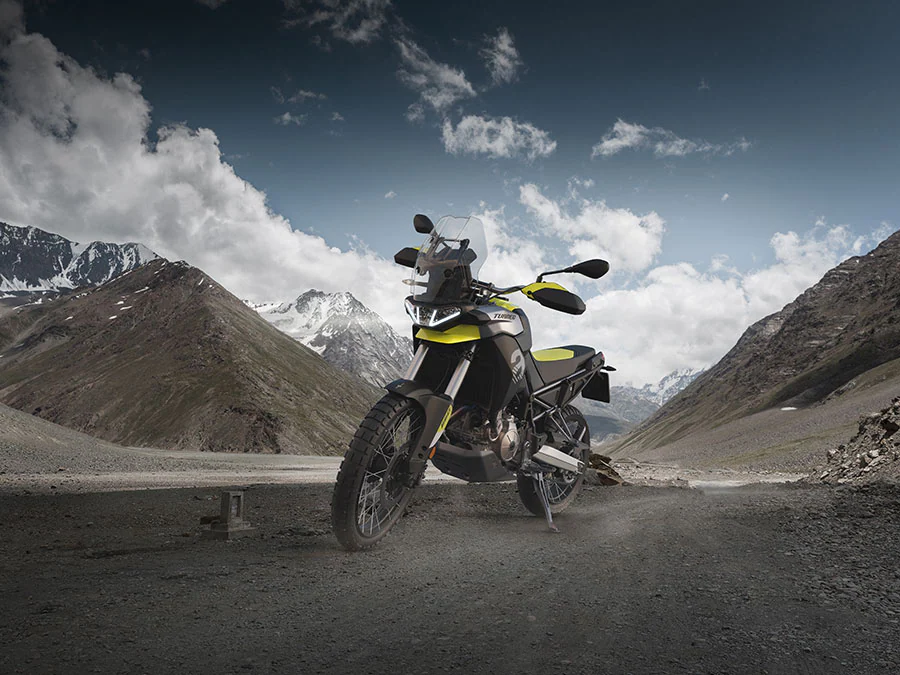 It's up to you to experience it
Technical, essential, dynamic and proudly Italian, the Tuareg 660 doesn't accept the bar set by others, but pushes you to take on new challenges and find the perfect trajectory on which to confront them, precisely where there is no grip.
Your reward? All the sensations and thrills sought from riding a motorcycle, in any context.
Adventures with your name on them
Choose from an ample range of special Tuareg 660 accessories, designed to improve performance, comfort and functionality. Side cases, auxiliary lights and a central kickstand are just a handful of the elements available to personalise your bike and take riding pleasure to another level.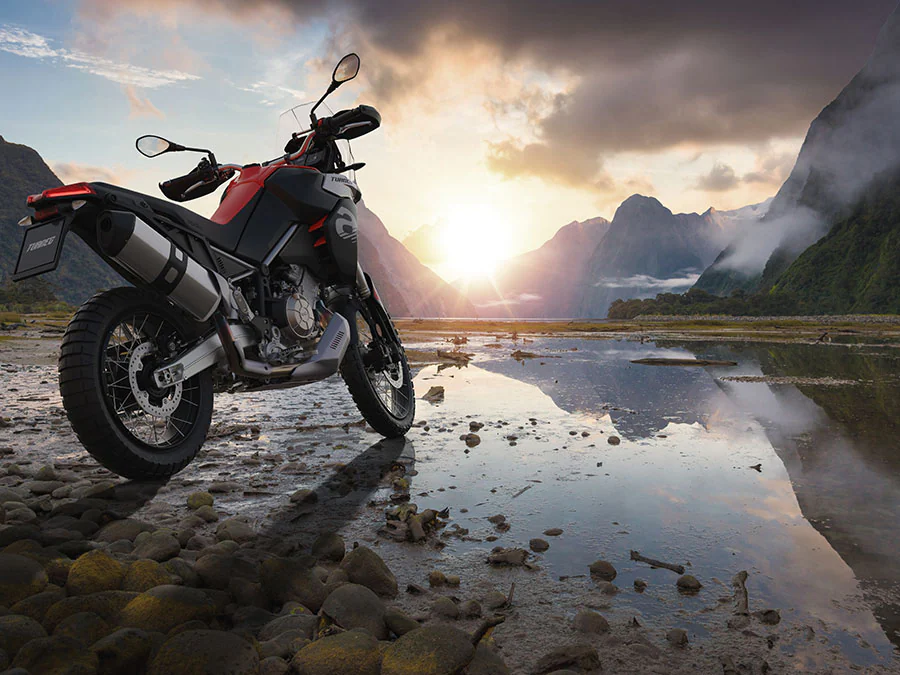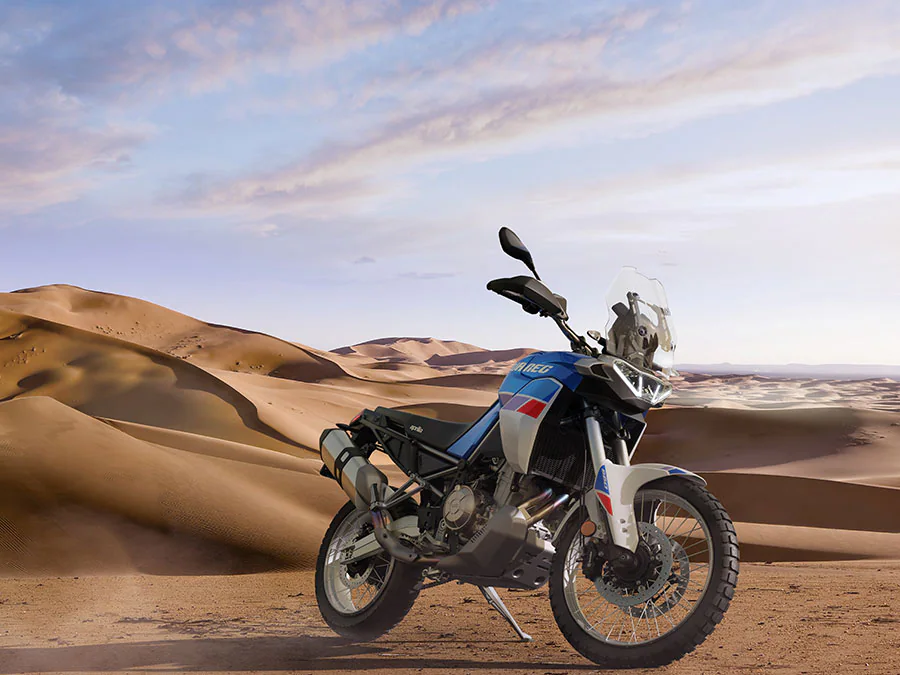 Aprilia has developed a line of high-quality clothing specifically for touring and off-road adventures. The collection of helmets, trousers, jackets, gloves and even t-shirts is designed not only with safety in mind, but also unique style, on and off the saddle.