V9
ΜΙΑ ΑΠΟΛΑΥΣΗ
Εφοδιασμένη με νέα τεχνολογία και υψηλής ποιότητας εξαρτήματα, αυτή είναι μια μοτοσυκλέτα όσους δεν θέλουν να περνούν απαρατήρητοι.
RIDING IS A JOY, BUT DISMOUNTING IS ANYTHING BUT
Packed with new technology and engineering excellence, this is not a bike for anyone trying to keep a low profile.
With the completely overhauled twin-cylinder 850cc, 65 horsepower, 73 Nm engine and advanced frame, riding thrills are taken to a whole new level, while on the looks side, new finishes, foot pegs and saddle deliver all the style you'd expect from a bike sporting the Mandello eagle. After all, it's not by chance that Moto Guzzi custom bikes have been among the world's most popular and beloved for over 100 years. Generations have revered their unique design and of course, at the heart of each is the legendary twin-cylinder 90° V-engine. A century of tenaciousness, passion and testing come together in the V9 Roamer andV9 Bobber, to deliver an unbeatable combination of outstanding riding pleasure and showstopping style.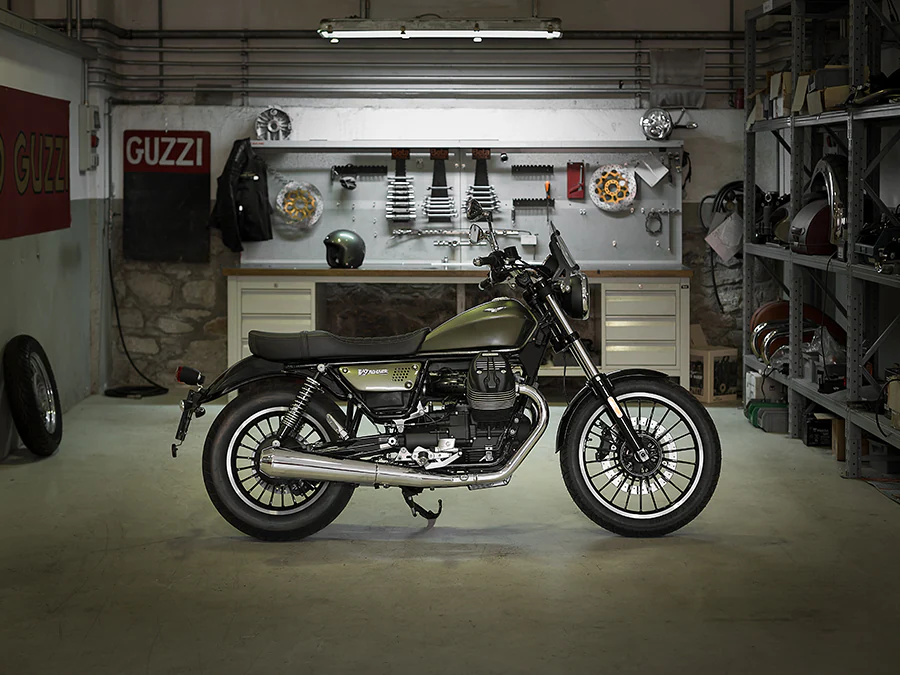 STYLE IN THE CITY AND BEYOND
Exhilarating, lightweight, supremely comfortable and enjoyable to ride, the V9 Roamer is the Italian custom bike for riders who are equally at home on both the city streets and highways and byways. Its sleek shape and design bring together the classic and the modern in a unique interpretation of current trends.
THE SPORTS CUSTOM WITH A DARK HEART
With its clean lines, purity of design and decidedly sporty character, this Moto Guzzi custom epitomises how technology and performance can be effortlessly combined in one stylish package.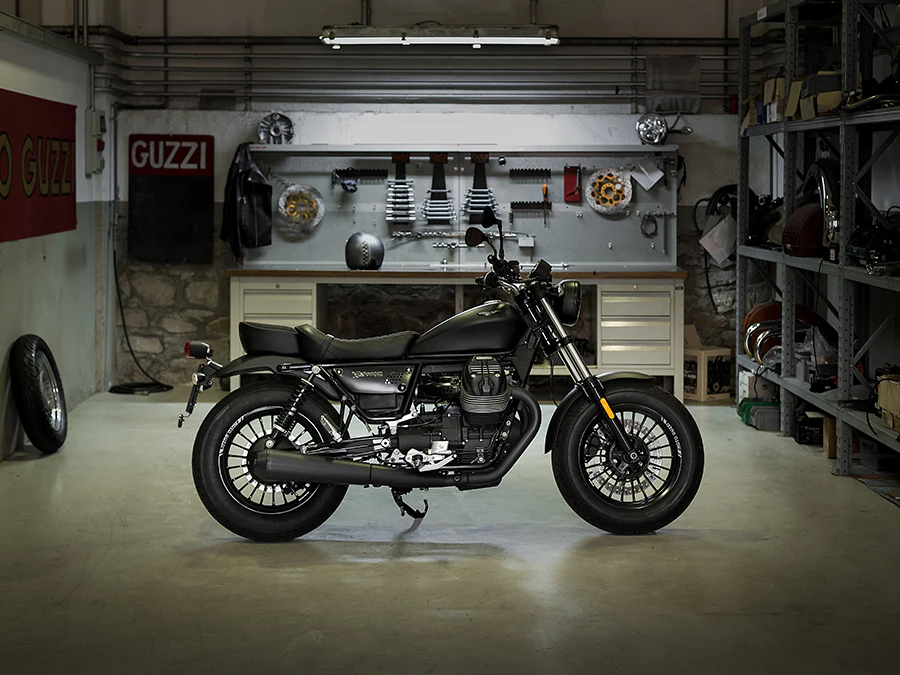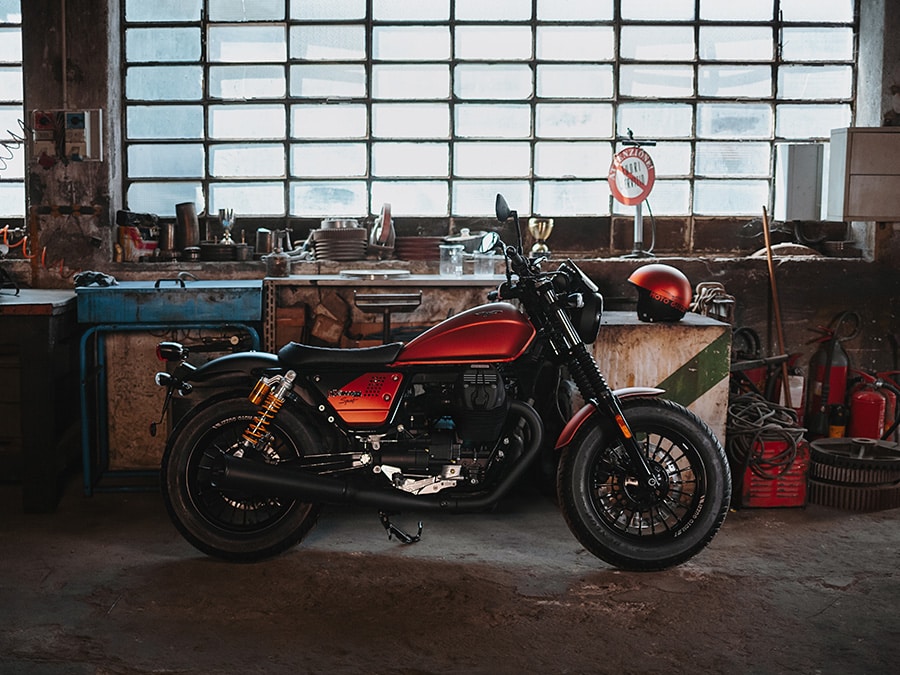 A strong personality grafted with a constantly restless spirit. This is the philosophy behind the new special edition custom Moto Guzzi, a tribute to the legendary racing motorcycles of the 1950s. With her aggressive temperament, she stands out from the other sisters of the V9 family, with whom she shares the muscular strength of a real custom motorcycle.