V85 TT
A DREAM
There's simply no other way to describe the V85 TT and the V8 TT TRAVEL.
There's simply no other way to describe the V85 TT and the V8 TT TRAVEL. The Euro 5-compliant engine with greater torque in low and medium speeds delivers a performance that is more powerful and thrilling than ever. Five riding modes mean even the most accomplished riders will find something to set their pulse racing. On the aesthetics front, there are stunning tubeless wheels and striking new graphics that show off every curve of the bike, to say nothing of the effect they'll have on passers-by as you swoop round the curves of the road. Admit it, you're already itching to don your helmet!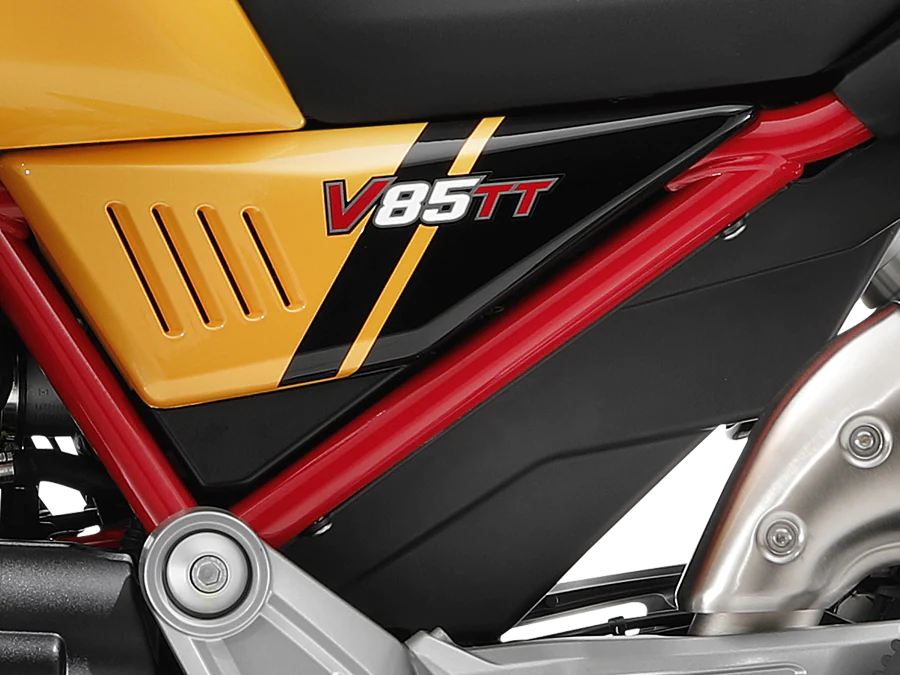 A bike for living, not simply riding
Sleek, practical and sporting the famous Moto Guzzi style, the V85 TT is the perfect companion, whether we're talking about every day commuting or intrepid adventures. There's no compromising on comfort and performance, and this is something not to be sneezed at in a market that is becoming increasingly cookie-cutter. The V85 TT has certainly delivered on its ambition to combine iconic design with all the bells and whistles of a modern enduro touring bike, and definitely earns the title of First and Only in Class when it comes to a classic enduro.
Distance poses no problem
The V85 TT TRAVEL includes all the tech updates of its V85 TT sibling. It comes with all the features that you'll need on a long trip, such as the Touring windshield, Urban series side panniers with increased capacity and reduced bulk, LED auxiliary lights, adjustable heated handgrips and last, but not least, the Moto Guzzi MIA multimedia platform available as an extra.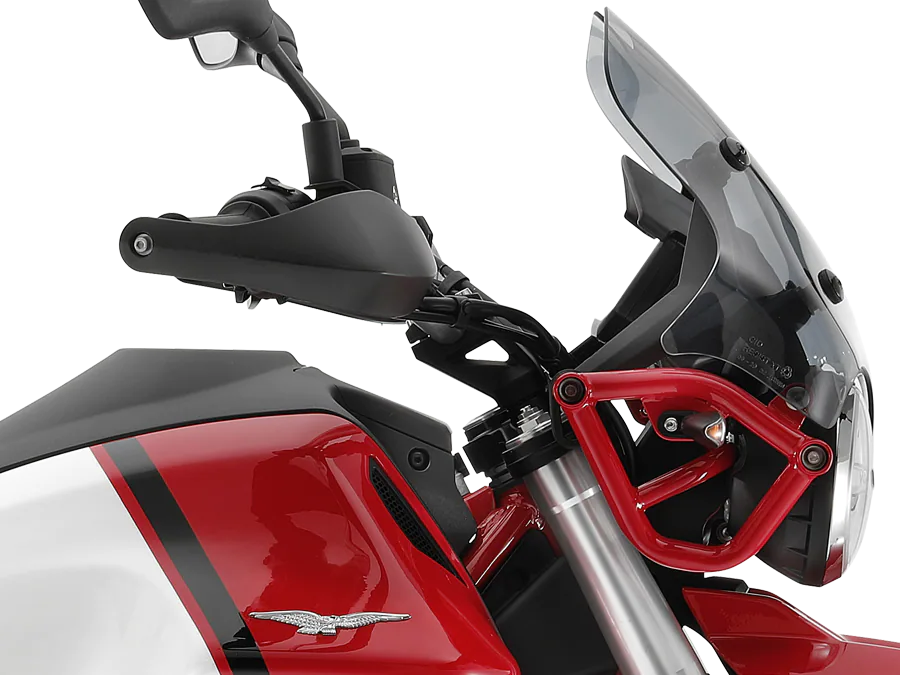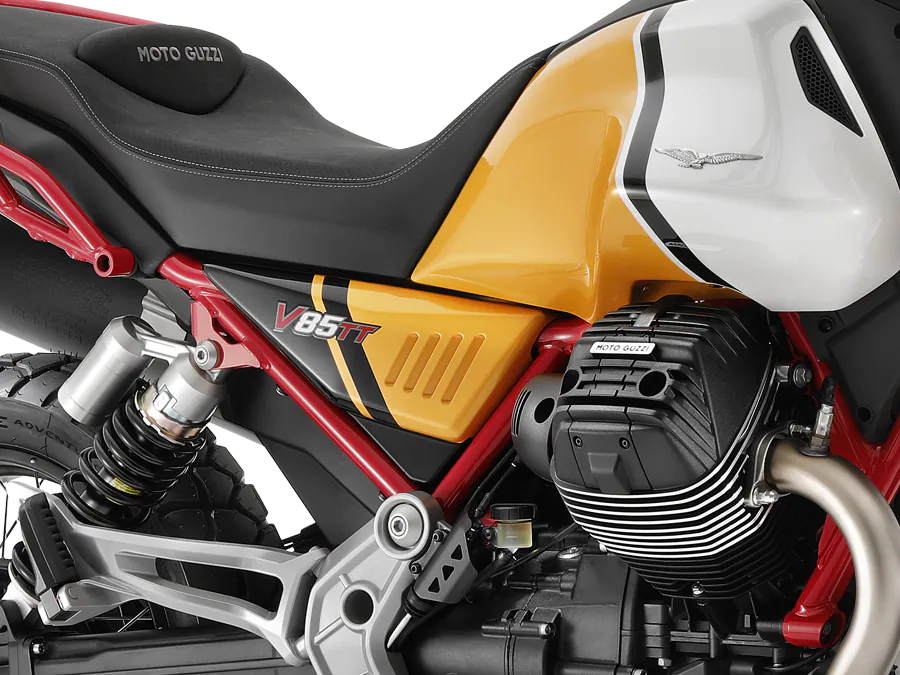 The V85 TT comes in three brand-new graphic options, developed to show off every curve of its stylish frame. Choose from Nero Etna black, Giallo Mojave yellow and the striking red Rosso Uluru version.