RSV4
SUPERBIKE
The RSV4 is much more than just a powerful motorcycle.
The RSV4 is much more than a pair of wheels and a powerful engine. The culmination of an ambitious project undertaken by the Aprilia Racing Division and adopting the very best available technology, it features integrated aerodynamic winglets, improved aerodynamic efficiency, 217 horsepower and more torque than ever, all seamlessly combined on the signature Aprilia chassis. This is a true masterpiece that is destined to send your pulse racing the moment you set your eyes on it and will have you whooping with exhilaration every time you touch the throttle.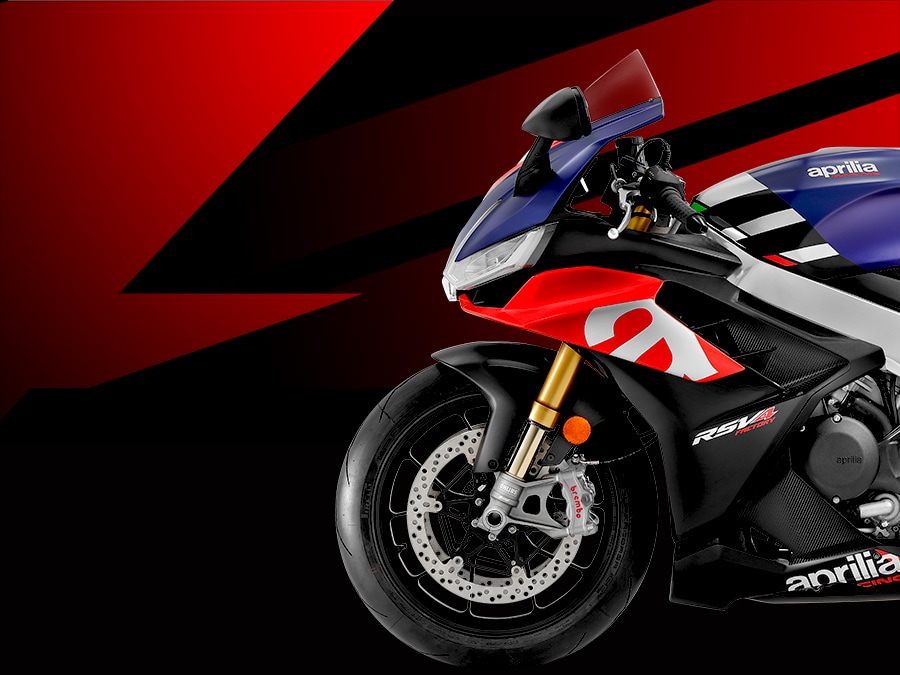 Instead of being exposed appendages on the sides of the bike, the winglets are now integrated into the double fairing. Analysed using software and in the wind tunnel, their efficiency has been rigorously tested on the road and track by Aprilia Racing's aerodynamic engineers. The result is a bike that delivers even greater stability, aerodynamics and performance than ever before.
An engine to set your heart racing
The latest RSV4 and RSV4 Factory models are all powered by the same 1100 cc, the first mass-produced high-performance narrow V 4-cylinder in the world. Lightweight and compact like no other, it delivers torque of up to 125Nm at 10500 rpm. Horsepower remains at an impressive 217, already hard to beat, but it now meets Euro 5 criteria and breaks the 305 km/h barrier at top speed.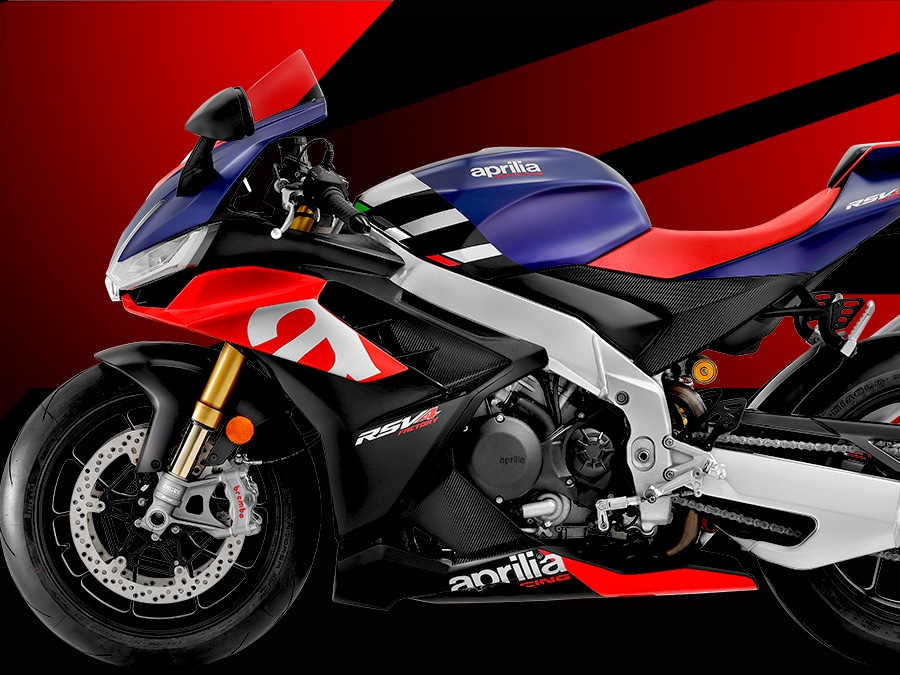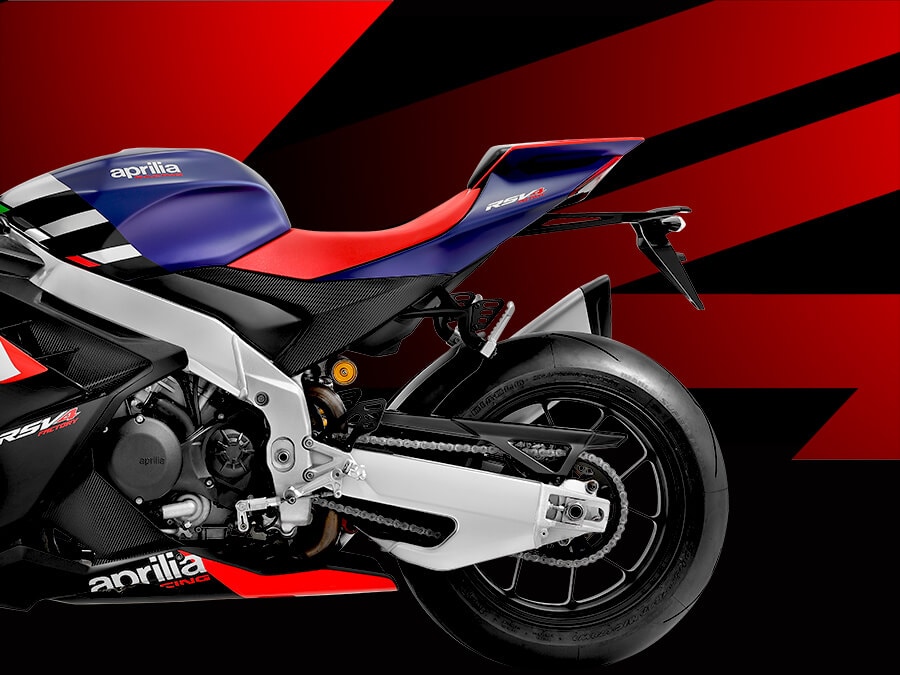 Improved ergonomics come in the form of a new fuel tank, and through lowering both the seat and foot pedal-footrest by 9 mm, creating a more natural, relaxed riding position, even for taller riders.
Also new is the Magneti Marelli ECU 11MP control system for improved management of the Öhlins Smart EC 2.0 suspension and a riding experience like never before.